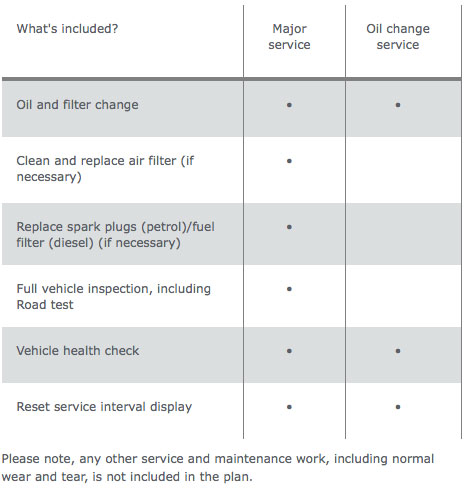 The Audi Service Plan
The Audi Service Plan is available for existing vehicles aged 3-5 years, and is a convenient and cost effective way of ensuring your Audi stays in great condition. So, if your Audi is three to five years old, it can benefit from specialist care for less than you might think.
Audi Service Plan offer
For a one-off payment of £360 for vehicles up to and including 2.0 litres or £460 for vehicles over 2.0 litres, you can cover your next two services* - giving you greater value than booking each service separately. The Audi Service Plan is available for Audi vehicles aged three to five years and available for retail customers only.
There are no age, mileage or time restrictions for claiming two services, but they must be the next two consecutive services. The plan can also be transferred to subsequent owners if you decide to sell your Audi before the end of the plan. Service plan covers next two consecutive services (limited to 1x Major and 1x oil change service).
Available to Audi vehicles aged over 36 months and less than 72 months (from date of first registration) (excluding Hybrid, RS & R8 models and engines 6.0 litres or over). Retail sales only. Servicing activity is based on Audi UK recommendation. Any other work outside the service plan including normal wear and tear is not included.
Terms and conditions apply. From participating UK Audi Centres only (excluding the Channel Islands and the Isle of Man). Administered by Audi Finance, Freepost Audi Finance. Offer may be varied or withdrawn at any time.
---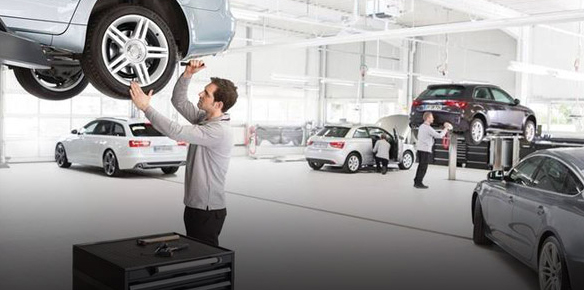 Audi service plans for new vehicles
If you're thinking of buying a brand new Audi, we also offer service plans for new vehicles, so you can also keep your new car in the best possible condition while keeping your costs affordable.
Benefits of the Audi Service Plan
With the Audi Service Plan you can rest assured knowing your service costs are covered.
Fixing your servicing costs upfront gives peace of mind, knowing you'll be protected if parts and labour prices increase. We also guarantee to only use Audi genuine parts, which come with a two-year guarantee and any work is completed by specialist Audi trained technicians.
It offers the flexibility to take your Audi to any participating Audi Centre in the UK, and what's more, the Audi service history can help to protect the future resale value of your car. It's all part of the Audi Difference.